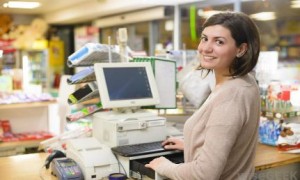 Connecting all involved in the process of working units – suppliers, vendors, managers, warehouse.
System access via any mobile devices – tablets, smartphones, computers.
Organization by levels of access in order to protect corporate information.
Access and document storage company.
Reports in real time with the ability to forecast levels.
Site audits available only a few buttons.
Extremely convenient organization of the warehouse – stock, removal of goods from the subject into an object, signal declining stocks.
Support base product – warranty, discounts, price management and automatic calculation of the best – right price, set at a desired rate of profit.
For your employees – convenient interactive safe working both with the balcony readers and any other devices – printers, cash registers, electronic scales.
For you – the real time tracking of availability at checkout.