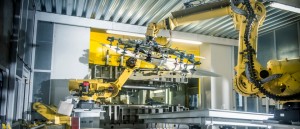 Specially developed system of modules included under the general name "Production" allows application to almost all areas of production in one company.
The possibility of predictive calculation of materials required for the manufacture of a product will give you the opportunity to properly estimate the financial, time and human resources that you will need.
Interconnected modules will save you time as you inform decreasing, missing or needed cash.
You can manage projects completely and during the process of their implementation. The system will inform you about the percentage of the project and the tasks to it and you can promptly add or remove employees to the current project.
Web-based system, you can connect other programs deployments so far in practice, so you do not lose any data workflow.
And since we know that every business is different, and each production – the more you will be happy to tell us what you need and we will develop it for you. So you yourself can create the perfect web-based system for you.